chapters
as seen in
get the guide
about fabric
What's in the Guide
04

COVID accelerated changes to buyer behavior

B2B was already moving online. But with the global pandemic the rate of digital adoption has dramatically accelerated. Its disruption of normal activities removed the option of traditional sales processes and many companies rushed to digital channels as the only strategy to support their business.

06

Sales reps have less ability to influence buyer decisions

The traditional in-person sales process is not as effective as it once was. Reps today have less ability to impact buyers' decisions. Research from Gartner, shows that buyers spend less time interacting with sales reps and only 17% of the buying journey is spent meeting potential suppliers. Since most buyers review multiple suppliers, only around 5% of the buying group's time is spent with a single rep.

08

How E-Commerce supports business growth

E-commerce doesn't just drive revenue— it enables brands to provide a level of value that was not viable with traditional commerce. Check out our brand example in this section.

09

B2B E-Commerce success: 4 areas to prioritize when going digital

Backed with extreme research, let us showcase our suggested 4 areas B2B companies should prioritize when going digital.

10

Emerging technologies are opening the door for e-commerce adoption

Supporting the complexities of B2B e-commerce requires robust technical solutions. When B2B companies first went online, they powered their stores using bulky in-house platforms. Built by IT teams, these solutions were costly—but there were no other options. Over time, off-the-shelf solutions became available from software vendors. These on-premise solutions gave you a license for software to install on your servers.

11

B2B flexibility with Fabric

E-commerce is driven by experience. As new devices emerge, new sales channels and customer expectations will come with them. To stand out from the competition, your business needs to create one-of-a-kind experiences—and do so at scale.
About this Guide
B2B buyers want to make purchases
online and B2B brands are creating
e-commerce sales channels to facilitate
online ordering. While e-commerce is
often synonymous with B2C retail, the B2B
e-commerce market has grown to eclipse
its B2C counterpart.
B2B e-commerce sales in the US grew by 10% to $1.39 trillion in 2020. And now projects that US B2B e-commerce sales will hit $1.8 trillion by 2023, totaling 17% of all B2B sales. New technologies, changing buyer preferences, and younger generations moving into decision-making roles fuel this growth.
Valuing $12.2 trillion in 2019, the B2B e-commerce market is over six times greater than its B2C counterpart.
Get the Guide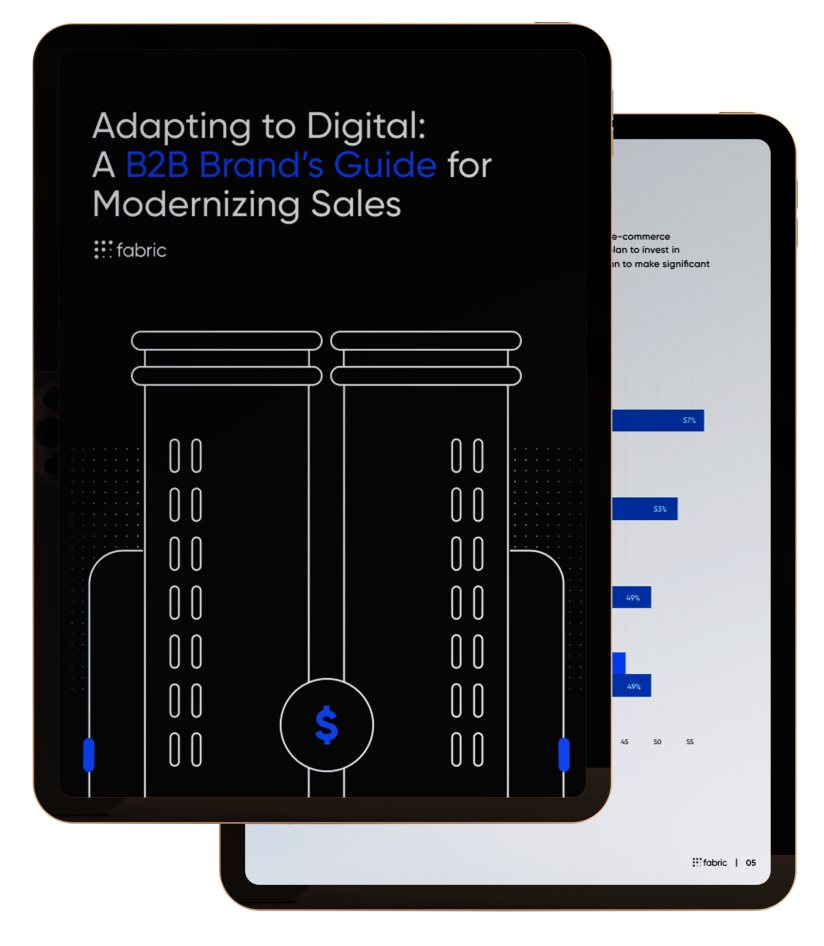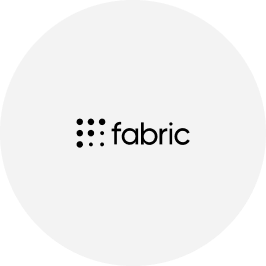 Fabric is run by commerce veterans helping brands migrate from legacy commerce systems. Our headless platform is geared towards providing intuitive business applications for retail buyers, planners and marketers.