Customer acquisition is vital to brands, but it is only part of the formula for success. If you want your business to remain successful long-term, you need to retain as many customers as possible.
You've probably heard that it is cheaper to convince someone to buy again than to find a new customer. Research shows that the probability of selling to a new customer is only 5% to 10%. On the other hand, the likelihood of selling to an existing customer is 60% to 70%.
Customer retention is challenging as technology makes it easier than ever for consumers to shop for different brands. Technology, however, has also given brands new tools for building lasting relationships with their customers.
In this post, we'll examine how good customer retention technology can help you maximize the value of your customers.

Build a Loyalty Program
A common way to strengthen customer retention is to run a loyalty program. Loyalty programs reward customers the more they engage with a brand. With the added incentive, people are more likely to stick with the brand long-term.
Loyalty programs have evolved alongside e-commerce technology. Traditional programs were simple and focused primarily on points-based rewards. Purchases led to points, and a certain number of points led to discounts or free items.
But now, customers expect loyalty programs to be personalized like the rest of their shopping experience. This means unique marketing, offers, and rewards based on the person's interests. Using data and customer retention techniques, brands can provide this experience.

Turn Customers into Members
Loyalty management systems (LMS) give brands a flexible solution for managing their loyalty programs. The software gives you a single view of your customers and allows you to create personalized rewards. With all customer data in one place, you can better understand who your customers are and how they've engaged with your brand.
An example of an LMS is fabric Member, which gives you the ability to create and manage successful loyalty programs with ease. The software collects your customer data and centralizes it to an intuitive dashboard so you can quickly learn about any customer.
You can access crucial information like order history, top products, personal details, and preferred payment methods. You can also create customer segments based on specific criteria and assign points, gifts, and personalized discounts to qualified accounts.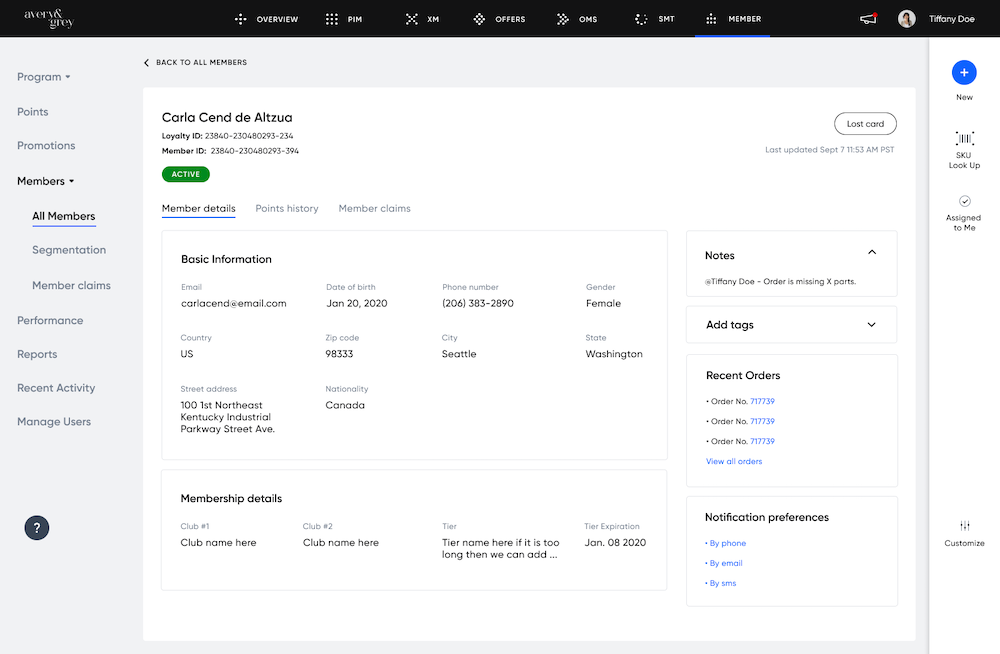 Note: Loyalty is more than just driving repeat purchases. Loyalty is customers who are willing to pay more for your products. It's also advocates that make an effort to share your brand with others. Member is designed with this in mind and allows you to create referral codes and exclusive products and events. These features motivate your best customers to spread the word, further fueling your growth.

Encourage Repeat Orders with Subscription Software
Another effective method to improve customer retention is to offer subscriptions. According to McKinsey, 15% of shoppers have signed up to receive products regularly.
This presents an excellent opportunity for brands that sell consumables like groceries or beauty products to lock in long-term customers by streamlining replenishment. People need to buy these items regularly but don't want to shop for them again and again.
With a subscription service like fabric Subscriptions, customers can automate the buying of repeat products. The software allows you to set up recurring payment options across any of your sales channels. Customers can choose to have items shipped on a weekly, monthly, or annual basis.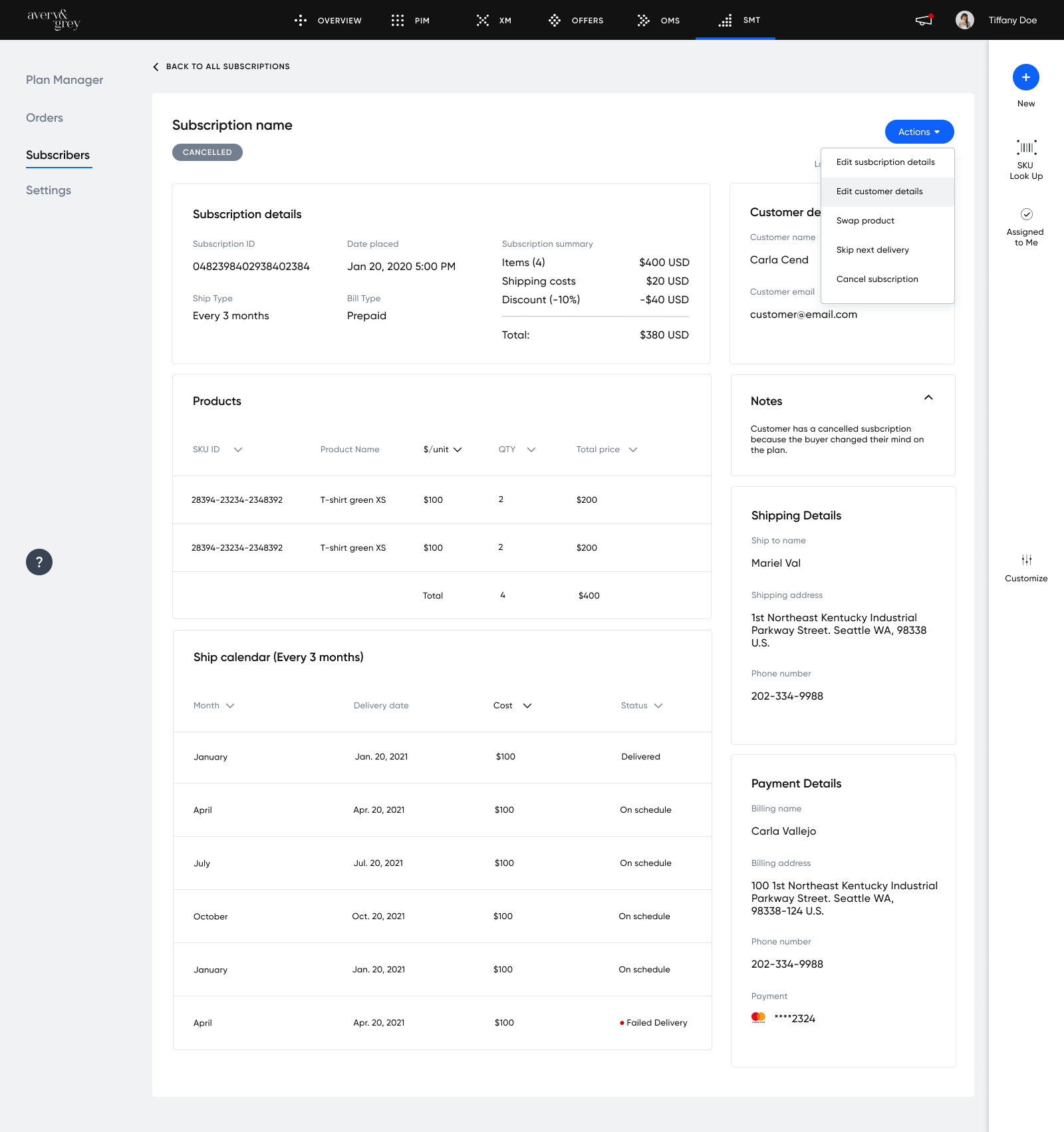 Subscriptions make it easy to create discounts for customers who opt-in to a subscription. Incentives like this are essential to increase opt-ins as research shows that price is a key motivator in replenishment subscriptions.
In conclusion, technology like loyalty management software and subscription management software can help you improve customer retention. Start with one of these technologies, then consider adding the other later on after the first technology is successfully implemented and validated.