about this webinar
save your seat
about fabric
About this webinar
The events of the past 18 months have changed the way B2B leaders think about commerce. As we approach 2022, organizations more than ever are now moving to be more customer and efficiency focused. With new, customer-focused business models and changes in commerce technology landscape, B2B organizations- manufacturers, wholesalers and retailers alike, are pivoting to the new wave of B2B commerce. Yet many are finding the transition from traditional ways of doing business challenging.
Join Ryan Bartley, Chief Strategy Officer and Co-founder of fabric, and Jack Miller, Chief Operating Officer of Bttn, for our live webinar: The Future of B2B Commerce. This webinar will feature the latest trends in B2B commerce with a case study from Bttn, a B2B e-commerce marketplace for medical supply procurement.
In this webinar, you'll learn
The latest trends in B2B commerce
What factors to consider when buying a commerce platform/ solution for your business
What capabilities should a best-in-class B2B commerce solution offer
What business results you can expect from a good B2B commerce technology investment
Save your seat!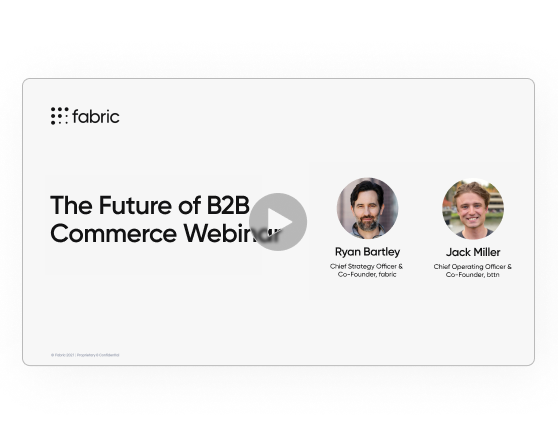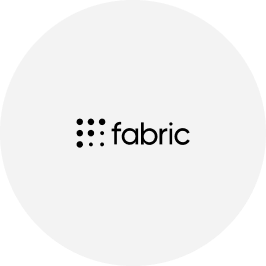 "fabric's digital commerce platform is built to help B2B and B2C merchants compete by simplifying and modernizing their tech stacks so they can operate with agility and drive business growth."- Jordan Jewell, Research Director, Digital Commerce at IDC