chapters
as seen in
get the guide
about fabric
What's in the book
01

A retail brand's guide to headless commerce

It's been more than a century since a different pandemic disrupted commerce across the globe. Yet while the current crisis is not exactly unprecedented, this time something is very different: Businesses can shift their sales efforts to online platforms. And they have.

02

The short comings of 'rip-and-replace

For brands looking to perform at the same level as Amazon, it's been tough to envision solutions beyond "rip-and-replace" — a process that involves taking an old e-commerce system, chucking it out the digital window and replacing it with an entirely new one.

03

Going headless for e-commerce agility

As it stands, many e-commerce-heavy brands are still struggling to provide customers, their internal teams and their partners — including developers, engineers, marketers, merchants and more — with seamless e-commerce experiences.

04

Aging architecture is a problem— especially for larger companies

As things stand, many mid-market and enterprise companies are still running platform architecture that was constructed as much as 15 or 20 years ago.

05

Checkout is everything in the customer experience

For many customers, a smooth and intuitive checkout experience is the difference between making a purchase or moving on to another brand.

06

Integration and progress are intertwined for e-commerce

Ultimately, this is what it boils down to: Brands and retailers must choose between integrating new tools into their existing operations or replacing their platforms entirely.

07

Selecting the right tools and simplifying the steps drives revenue

At a moment when e-commerce is an invaluable lifeline for companies struggling to replace lost revenue, it's beyond counter productive to drain a company's coffers while bringing sales to a dead halt.
Get the Guide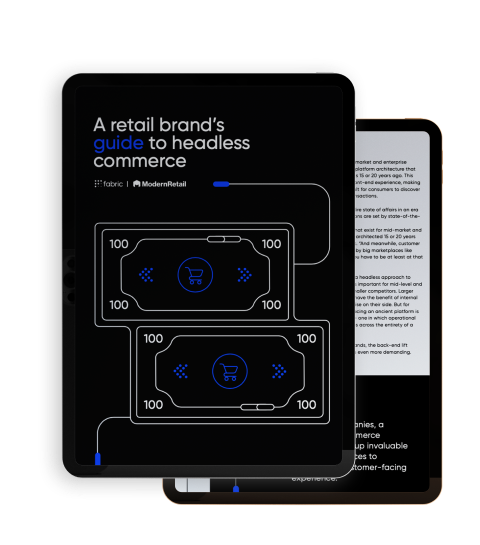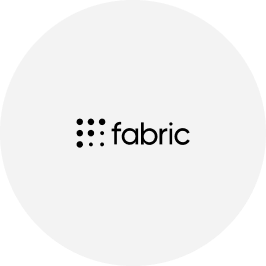 fabric is run by commerce veterans helping brands migrate from legacy commerce systems. Our headless platform is geared towards providing intuitive business applications for retail buyers, planners and marketers.